When I'm Not Being Malzor . . .
Ooh, I like this!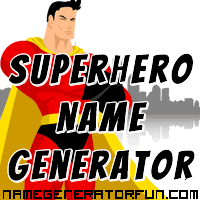 You were an archaeologist, on a voyage into deepest Africa, when one of your discoveries angered the ancient spider gods! Now, you bear the weight of their power, until you find a way of appeasing the mighty deities!
Spider Communication
- You have the ability to talk to any spider, and you can also see through their eyes and mentally link with them!
Now, you protect The Mystical City of Upak-Na from zombies, while also battling the evil plans of Des-Truck-Tor!
Get your own superhero name from the superhero name generator!